Truck reviews
The new MAN generation is unveiled!
02/28/2020 11:22:46 am
On 10th of February, 2020, in Bilbao (Spain), Man Truck & Bus unveiled its new MAN TGX. As the slogan indicates "Simplifying Business" accompanying the event, the main purpose of the new generation of MAN trucks is to simplify and optimise the activities of the brand's customers: more economical, more profitable, more convenient... These are the manufacturer's promises!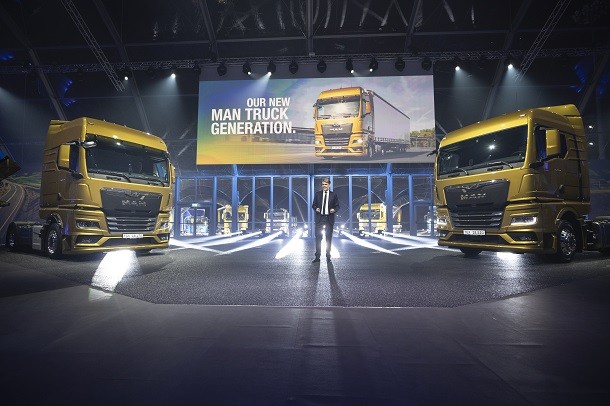 New Euro 6d motorisation
The new models are equipped with different versions of the Euro 6d engine, already introduced in 2019. Compliant with the various European environmental standards in effect and related with new technological devices, it promises interesting fuel savings, which Man estimates at more than 8% compared to the previous engine (the Euro 6c engine). In addition, this more temperate consumption will be accompanied by a reduction in pollutant emissions.
Comfort and safety
In order to respond in the best way to its customers' expectation, MAN has endowed its new models with lastest-generation driver assistance systems. For instance, vehicles have a lane change assistant (warning of the presence of a vehicle outside the driver's field of vision) and a driving mode adapted to traffic jams. They also incorporate a turning assistant system, that will not be mandatory until 2024 though. This measure helps to limit the risk of accidents in heavy traffic.
If safety is essential, the manufacturer has also taken into consideration the needs of the users regarding the creation of large and accessible storage areas, the improvement of the driving comfort and the sleep quality in the truck cab.