Truck manufacturers
DAF opens new used vehicle center in Madrid
10/10/2022 02:20:15 pm
10/07/2022 01:52:14 pm
Via-Mobilis - Mise à jour : le 10/10/2022 02:20 pm - By
Marie ANDRE
To meet the rapidly growing demand, DAF is actively expanding its used truck sales network in Europe. The manufacturer is opening a new Used Trucks Center in Madrid.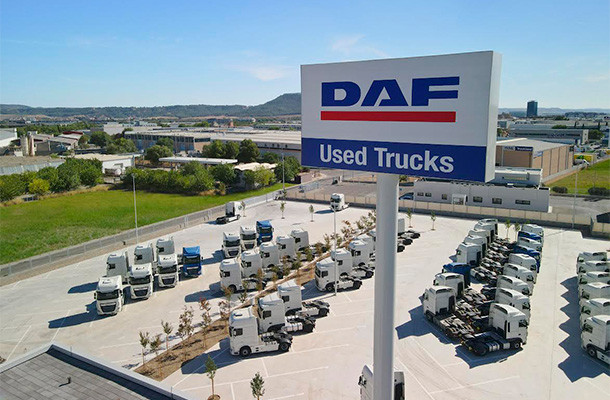 Recent used vehicles
The DAF Used Trucks Center Madrid is located right next to the A2 motorway and offers mostly new vehicles. Most of them are less than five years old. They also have low mileage (less than 600,000 kilometres) and have always been serviced by an official DAF dealer. All these characteristics entitle them to carry the DAF First Choice label.This distinction also guarantees the technical condition of each vehicle. Before being put back on the market, all vehicles will have undergone more than 200 checkpoints.
The new centre in the Spanish capital also offers additional services to optimise the profitability of future investments, such as financing solutions (PACCAR Financial) or contracts for repair and maintenance.
A demanding selection
The formula applied by the DAF Used Trucks Center Madrid is similar to the one already in force in the manufacturer's other Used Trucks Centers. This strategy, based on recent used vehicles, should meet the current needs of Spanish professionals.
Thanks to a precise and strict selection process, DAF only offers trucks with a high level of technological equipment, guaranteeing performance, reliability, safety and comfort. They also have the advantage of being immediately available and operational after purchase.