Miscellaneous Transport
Fleet Diag 24 : automated tyre diagnosis at services stations
03/24/2020 04:30:45 pm
Michelin and AS 24 launch a new offer called Fleet Diag 24. The tyre specialist and the European leader of service stations for Heavy Trucks Vehicles (a subsidiary of Total) have designed an automated tyre diagnostic system.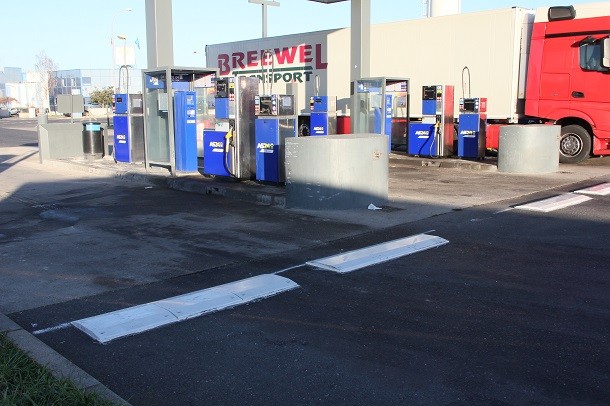 Safety and savings
The working principle of the system is simple : when a vehicle goes to one of the equipped AS 24 stations, the pressure and wear of tyres are checked. No human intervention is required from either the driver or fleet service manager.
This system has a lot of advantages. First, it guarantees that the truck tyres are in compliance with legislation. Then, the increased frequency in checking the tyre pressure ensures a longer life of these equipments, while enhancing  fuel efficiency and avoiding maintenance stops. Finally, Fleet Diag 24 optimises the time spent in service stations.
The Michelin Quickscan technology
The Fleet Diag 24 solution is largely based on the Michelin Quickscan technology. Patented multiple times, it adapts to every type of truck tyres irrespective of the brand.
Complementary diagnostic tools are available. It helps fleet manager plan the upcoming controls and access different indicators. Depending on the results, suggestions will be made by Michelin experts for each vehicles depending on the tyre wear.