Volvo Truck Start : an app to better know the FM and FH models
10/21/2019 05:20:38 pm
Volvo Trucks
Volvo Trucks offers a new app for drivers. Called Volvo Truck Start, it is aimed to improve the use of the FM and FH models.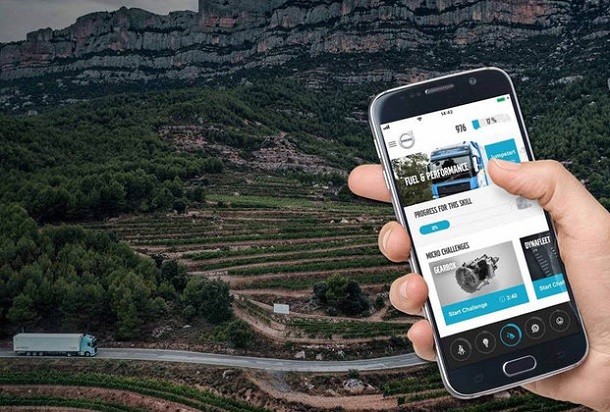 Challenges and tips for the driver
Looking like a game, this app is in fact a powerful didactic tool with varied contents. Different challenges are offered to the user. By trying to solve them, this user will access all the necessary information for a safe, economic and efficient drive. Each innovation of the Volvo FH and Volvo FM will be listed. The app will also offer references to the Volvo Driver's Handbook , advice, tips even a simulation in virtual reality.
Volvo Truck Start has recently been awarded the third prize in the "Best project" category during the Learning Technology Awards. This international ceremony rewards, each year, the best technologic solutions for learning.
A self-training tool
With this app, Volvo Trucks wants to allow drivers to use their trucks better by giving them a quality self-training tool. The manufacturer believes that knowning all the features and the rules of use are essential to guarantee an optimal use of the FH and FM models. Thus, the app adds to the coaching feature (eco-driving and optimal use of performances) already offered by the manufacturer for their clients.