Truck manufacturers associate to test a multi-brand peloton
02/22/2018 10:54:14 am
DAF
Iveco
MAN Truck & Bus
Scania
Volvo Trucks
Scania just announced its collaboration with other important truck manufacturers like DAF, Daimler, Iveco, MAN and Volvo, in the ENSEMBLE project. This project, paid for by the European Union, is working towards the safety of platooning, whatever the make involved.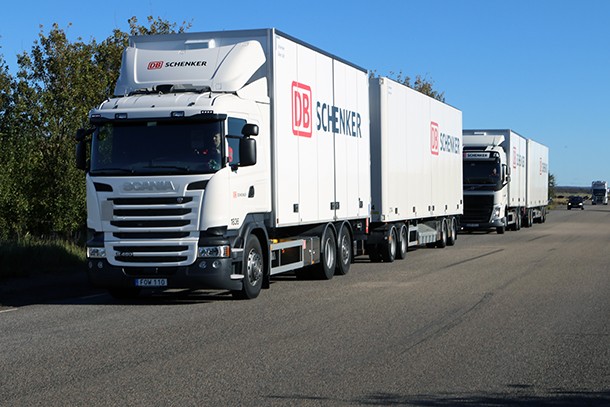 The goals of the multi-brand truck platooning
The main goal of truck platooning is saving money. Indeed, the vehicles in this setting will use less fuel, which will also have an effect on the enviromnent. Finally, the driving conditions could be improved, especially during rush hours. The development of these truck platoonings could be the answer to several current and upcoming problems.
Where are we at in the truck platooning development ?
Truck platooning should have lots of positive consequences if it is correctly set up but the hardest part is still to come. Indeed, right now it is not completely possible to have a multi-brand truck platooning drive because of the different technologies between manufacturers. Tests have been conducted and worked for mono-brand truck platooning, it is a strong start to go from.
The research by ENSEMBLE
ENSEMBLE, managed by the Dutch organization (TNO), has launched new researches. Tests will be carried out on closed trails in real conditions.They will last until 2021. Scientifics will try to figure out the safety level of such a peloton, the fuel savings for each truck as well as the impacts on other road users. The main goal of all these tests is to establish common standards for all drivers.