Events and Trade Fairs
Salão Nacional do Transporte 2022
06/24/2022 03:50:32 pm
After being absent for 2 years, the Salão Nacional do Transporte will make its great comeback in July 2022 for a 5th edition. See you on July 1, 2 and 3 in Pombal (Portugal) to participate in the event.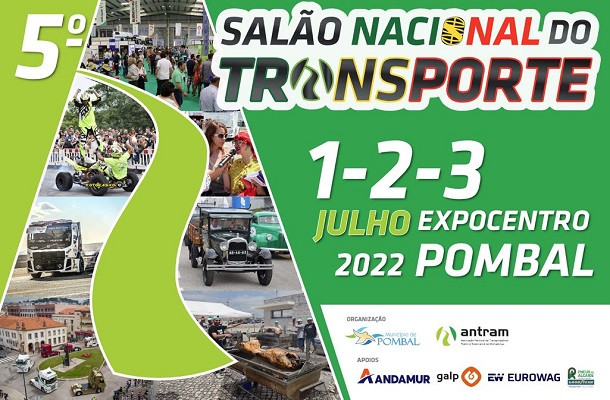 A show dedicated to freight transport professionals
This Portuguese show is organised by Antram (Associação Nacional de Transportes Públicos Rodóviarios de Mercadorias). The goal is to gather together all professionals in the country's freight transport sector, from truck drivers to transporters, repairers or even suppliers. The presence of well-known truck manufacturers such as DAF, Scania, Mercedes-Benz, Volvo and MAN has also been confirmed.
3 days to meet!
On the agenda of this 2022 edition, exhibitions, demonstrations and several stands will await visitors at the Expocentro in the city of Pombal. Visitors will be able to exchange views on the latest news in the sector and discover the new arrivals for 2022. Finally , they will have the chance to meet in a friendly setting that encourages discussions and professional opportunities, for the first time since the Covid-19 crisis in Portugal!