Vera, the cabin less truck by Volvo Trucks starts working
06/25/2019 02:31:22 pm
Volvo Trucks
Volvo Trucks and Danish naval company DFDS cooperate in order to find an efficient autonomous transport solution in the coming years. Currently, try-outs are happening to test, in real conditions, the Vera qualities, the electric vehicle developped by the manufacturer.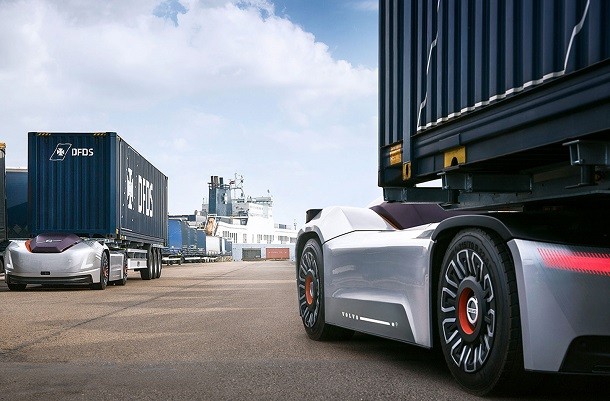 Repetitive routes between a logistic center and port terminals
Both companies have decided to give Vera its first mission. The vehicle is driving freight containers between a logistic center and port terminals. To get there, it will need to communicate with the other vehicles on the same mission and choose the good terminal depending on the capacities.

Theoretically, the autonomous vehicles are perfectly adapted for this king of repetitive actions. During this test, the speed has been restricted to 40 km/h and the possible routes are already known by Vera. An operator, in a control tower, watches all the operations.   He is able to intervene if needed.
And then ?
For Volvo Trucks, this test will help develop these autonomous electric vehicles. The manufacturer strongly believes that these vehicles will become essential to the logistic industry because of there lack of polluting emissions and the little noise they make.
The first experience feedback already show the technologic progress that still need to be done. The existing infrastructures will also be changed. Nevertheless, all the results lead to believe that this solution goes in the right direction. Volvo Trucks has confirmed its extension to other sites in the coming years.