Renault Trucks D and T : new versions 2019
12/20/2018 04:32:03 pm
Renault Trucks
Renault Trucks launches two new versions of their leading models from the distribution ranges (D and D Wide) and Long Distance (T and T High). They can already be ordered from the manufacturer.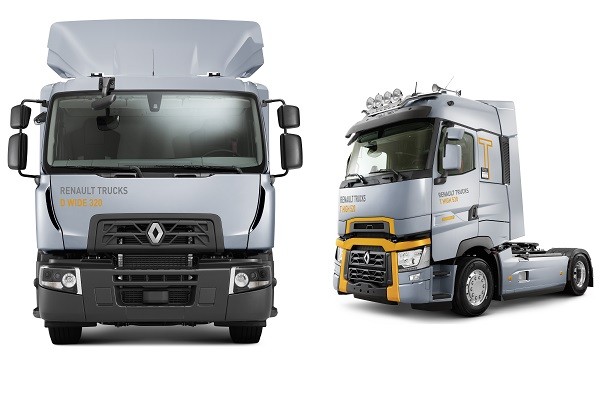 D 2019 : new aerodynamics
The emphasis has been mainly put on the aerodynamics of the D 2019 versions and D Wide 2019. Indeed, the improvement should reduce the fuel consumption and polluting emissions (CO2). This is a non negligeable criteria for a vehicle driving in urban areas. This new version is equipped with an adjustable last generation air deflector and side deflector. These equipments help with the air flow on the bodywork.
The available engines already meet the requirements of the future Euro 6 Step D norm that will be applicable in 2019. Different systems also improve the driving comfort and safety. It is, for instance, the case of the adjustable speed limiter (ASL) and the adaptative speed regulator (ACC).
T 2019 : more efficient and comfortable
The Renault T 2019 and T High 2019 also have compatible engines with the Euro 6 Step D norm. They developped and changed to be more fuel efficient while maintaining their performance level. The gear change is made possible with the automated regulator that analyses the road's topography. These two models include a new version of the Eco Cruise Control system, regulating the speed. Renault Trucks thinks the fuel consumption is inferior by 3% in comparison with the previous models.
Efforts have been made in the inside of the cab with new finitions and quality materials such as carbon and leather. Customisation are possible for clients after asking their dealership.