MAN launches a truck or van 100% electric
12/13/2018 03:00:40 pm
MAN Truck & Bus
MAN unveiled during Pollutec their latest two innovations. It is a 15-tonne van (MAN eTGE) and truck, the CitE. Both vehicles, designed for urban areas, are 100% electric.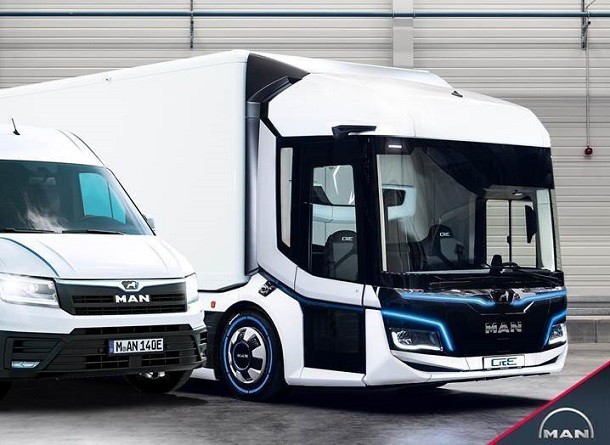 The electric technology for deliveries in urban areas
For their new vehicles, MAN has opted for the electric technology. Indeed, it guarantees zero to no polluting emissions. In addition to improving the air quality, electric vehicles allow night deliveries, which will reduce the day traffic. The City-Truck CitE has an autonomy close to 100 kilometers whereas the TGE can go, at least, 160 kilometers.
With these models, MAN is now part of the family of manufacturer able to offer electric vehicles from 3,5 to 26 tonnes adapted to urban logistics.
Soon on European roads
The electric technology is the ideal solution to avoid traffic bans in city centers to the most polluting vehicles, that is applied in several European cities. No doubt that the companies are looking for efficient and practical solutions to answer this issue.
The MAN eTGE are already available for sale. The first delivered vehicles will soon be on roads, probably before the end of 2018. For the MAN CitE, the mass production hasn't started yet.