Daimler Trucks bets on electric trucks with the E-Mobility Group creation
06/28/2018 01:58:57 pm
Leader on the international truck market, Daimler wants to comquer le up and coming electric vehicle market. In order to reach this goal, the company has created the "E-Mobility Group" unit, dedicated to the development of vehicles using this energy.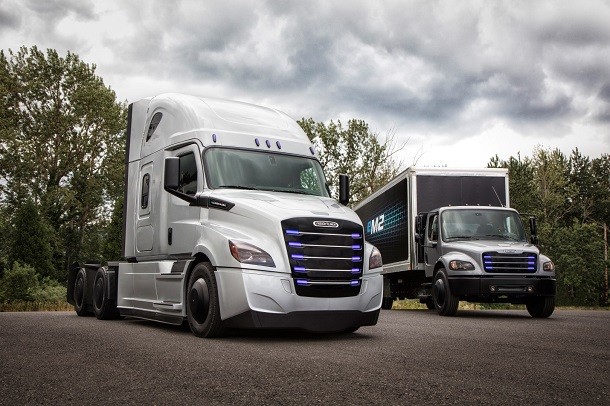 The E-Mobility Group goals
The E-Mobility Group (EMG) group, managed by Gesa Reimelt, regroups all the electric systems development. The EMG's goal is to establish a commun strategy and add norms for all electric vehicles designed by Daimler. The manufacturer will have to take into consideration every vehicle's specificity. Thus, the requirements in terms of e-mobility between a van, a car and a bus are not the same : each vehicle needs a different loading and unloading cycle. Questions regarding the driver and passenger's comfort are also important.
New electric and automated vehicles in development
Daimler wants to become an important actor on the electric vehicle market. In 2018 and the following year, the research and develoment investments will reach 2.5 billion euros and more.  From this sum, 20% is reserved for automated vehicles and e-mobility. Besides, a new research center that works on automated heavy vehicles (bus, trucks and tractor units) just opened in Portland, Oregon.
Finally, for the American market, Daimler has developped two new electric trucks.One is named the Freightliner eCascadia and the other the Freightliner eM2. Both will be landed by the manufacturer to different clients in order to prove their efficiency in real conditions.