European Truck Racing Championship 2018 : Iveco sponsors the Bullen IVECO Magirus
06/14/2018 03:03:32 pm
Iveco
The 2018 edition of the European Truck Racing Championship just started. The race track in Misano (Italy) ha welcomed the first race of this championship on May 26th and 27th. Being the technical sponsor for Bullen IVECO Magirus, Iveco is betting on their Stralis.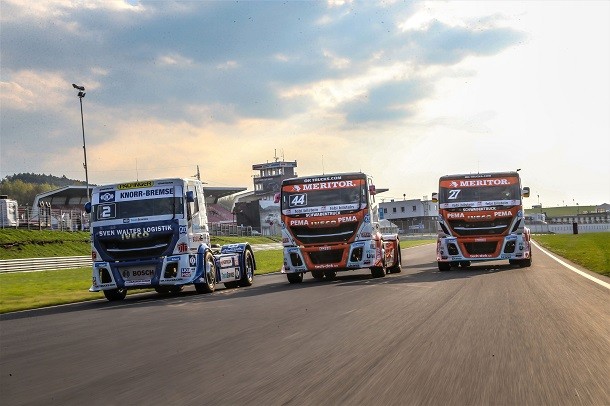 Race Stralis for the teams
This year, the manufacturer is the technical sponsor for Bullen IVECO Magirus. This structure brings together two teams that is the Team Schwabentruck and the team Team Hahn Racing, the last one being the winner of the 2018 edition of the championship.
Iveco supplies both teams with the "race" version of the Stralis 440 E 56 XP-R of 5.3 tonnes. Indeed, this one is equipped with a Cursor 13 engine developped by the manufacturer and developpong a 1180 hp. It can also have a torque of more than 5000 Nm. These technical characteristics allow the vehicles to reach the maximum speed authorized during this competition. The maximum speed has been set at 160 km/h.
Steffi Halm, leader of the Team Schwabentruck
Regarding the pilots of the Bullen IVECO Magirus, it is important to highlight the attendenace of Steffi Halm. At 30, she is the only woman in the race. She is part of the Schwabentruck team, which she is the leader of. Iveco believes in her and sees her as the future European champion. For the manufacturer, her attendance is an important communication and recruitment tool especially towards women.
German pilot Gerd Körber is behind the wheel of the second Schwabentruck team's vehicle. The Team Hahn Racing has Jochen Hahn, vice-champion from the previous season.