Regulation
Diesel vehicles soon banned in German cities ?
06/08/2018 03:57:31 pm
Since May 31st, two road segments longer than two kilometers around Hamburg (Germany) are banned to the most polluting diesel vehicles. This measure, as it was done in Stuttgart and Düsseldorf, is set to reduce the pollution levels.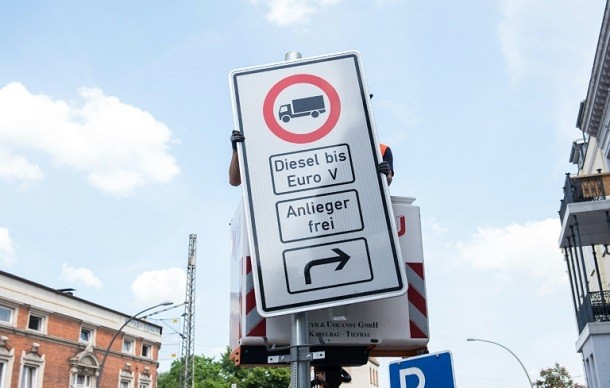 Crédits photo : dpa/AFP/Archiv/Daniel Bockwoldt


Limit polluting emissions in cities
The German Federal Administrative Court has allowed cities to ban, gradually, diesel vehicles. Indeed, these vehicles are accused of being one of the main reasons for cardiovascular and respiratory diseases because of their nitrogen oxide emissions (NOx). All vehicles that don't respect the Euro 6 norm are included in this restriction. That means, only vehicles from 2015 and after are allowed.
The court ruling has included exceptions. They include delivery vehicles and ambulances. Close residents are also exempt from the measure.
The confusion of the German govermenent
In the past, the German govermenent has been opposed to driving restrictions, focusing on public transportation development  in cities and electric vehicles to limit polluting emissions. But the decision made by the German local councils follow the general trend currently seen in Europe to exclude the most polluting vehicles. Several capitals (Rome or Paris) have already initiated the change.