Truck manufacturers
A unique proving center in the world : Ford recreates extreme climate conditions
05/31/2018 01:51:27 pm
To test its vehicles, manufacturer Ford has one of the most efficient testing centre in the world. Indeed, they can recreate artificially all cmlimates, even extreme ones. It is located in Germany, near Cologne.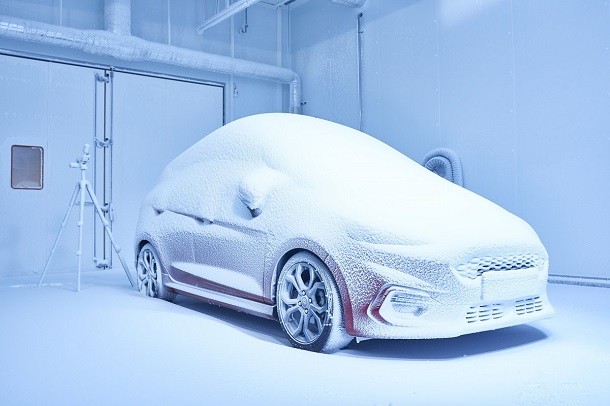 A 70-million euro investment
With this center, it is now possible to test a vehicle in Siberian cold or desertic heat or even the tropical humidity all in the same place. In order to recreate this technology, the centre has three blowers and four testing chambers for the different temperature tests (from -40°C to 55°C).  One of the blower can recreate a snow storm with 120 km/h winds at a 5200 m altitude, higher than the Mont Blanc !
Ford has a tool that helps them validate (or not) certain technological choices. The manufacturer wants to improve the quality of its vehicles and offer their clients more comfort.
Efficient resistance tests
When inauguring this centre, the manufacturer has announced that all their new vehicle ranges will be tested and exposed to the coldest, hottest and most humid weather in Europe. Before, Ford tested its vehicles at their centre in Lommel (Belgium) imitating damaged roads, side wind, mud or salt water.
In Cologne, the engineers have the possibility to run tests simultanously on 10 vehicles. With the different procedures, they study the impacts of climatic elements on the bodywork, braking system, electronics or the heating or defrosting systems or the AC.