The Starship project: a highly fuel-efficient truck
05/11/2018 10:15:02 am
The oil company Shell and the manufacturer AirFlow Truck Company have just presented, as part of their collaborative project called Starship, a fuel-efficient truck. It will primarily be used to transport goods over long distances.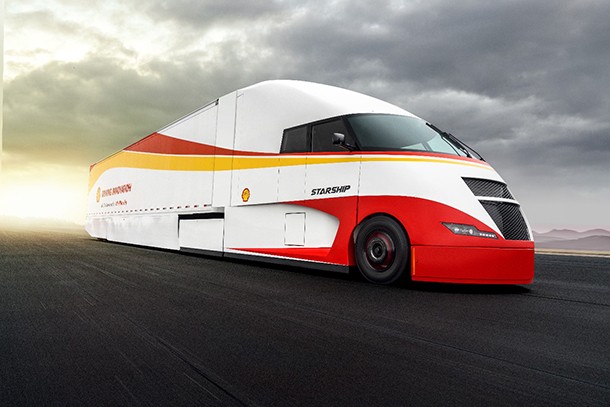 What is the Starship project ?
It is the code name given to the truck resulting from the association between AirFlow Truck Company and Shell, especially developed with the aim of saving a maximum of fuel.
In this collaboration, everyone brings their knowledge and know-how according to their field of expertise. As such, Shell analyzes the engine and transmission components to determine the best lubricant choice while the manufacturer is responsible for integrating the solutions into the truck.
The Starship project truck was first exhibited at the Shell Make the Future show at Sonoma Raceway in California. During the month of May, it will have to reach Florida with a load of over 36 tons while being more economical than a traditional truck.
Towards a new generation of fuel-efficient trucks ?
This collaborative project is intended to validate, under real conditions, technological solutions to reduce energy consumption in the freight transportation sector.
Current regulations around this issue are expected to be toughened rapidly in the coming years, so Shell has chosen to take the lead and team up with several partners who share its vision for the future.
The full-scale test-run should test the performance of the new-generation truck: freight efficiency, fuel consumption and carbon emissions will be carefully measured and made public.