Used Schmitz Cargobull refrigerated semi-trailer CARRIER VECTOR 1950 (3723 MTH), MULTITEMP, BPW 01/01/2015 - Ref. WKESD000000638573

Contact seller

Mr OLEG KONONENKO
International
Polish
German
Czech
Bulgarian
Ukrainian
Romanian
Belarussian
Russian
Slovak
+420.776.89.68.96
Contact on WhatsApp
Characteristics - Used Schmitz Cargobull refrigerated semi-trailer CARRIER VECTOR 1950 (3723 MTH), MULTITEMP, BPW
Semi-trailer Refrigerated
Equipment Schmitz Cargobull semi-trailer
Characteristics Schmitz Cargobull CARRIER VEC...
Tyres

Condition and dimension of tyres
-
Notes
Localisation :
  •  République tchèque Praha 9 Černý Most
Carrosserie :
  •  longueur - 13.31 m, largeur - 2.465 m
Freins :
  •  système abs
Équipement supplémentaire :
  •  groupe frigorifique
  •  CARRIER - VECTOR 1950
  •  3723
Informations supplémentaires :
  •  blanc


+420 776 896 896-MARTIN-EN,DE,PL,CZ, (Whats App, Viber)
+420 777 745 454-OLEG-RU,EN,UA,RO,PL, (Whats App, Viber)

afficher les coordonnées
KRONE SD
CARRIER VECTOR 1950 (3723  MTH)
MULTITEMP
AXLES BPW
LIFT AXLE
GOOD CONDITION
380V

We have been on the market for 20 years
We have 300 utility vehicle on offer
We will make all  export documents whis the EU and outside the EU
We process your complete export documents within few hours

WE ARE STILL OPEN AND KEEP SELLING THE TRUCKS AND VANS. DONT BE AFRAID TO VISIT US! 
All OUR EMPLOYEES HAVE BEEN TESTED ON COVID-19 (CORONA VIRUS) WITH NEGATIVE RESULT. YOU CAN VISIT US, WE ARE HEALTHY.

НА РЫНКЕ 20 ЛЕТ
В ПРЕДЛОЖЕНИИ 300 ГРУЗОВИКОВ
ДЕЛАЕМ ВСЕ ЭКСПОРТНЫЕ ДОКУМЕНТЫ В ЕU И ВНЕ ЕU
МЫ ПОДГОТОВИМ ДЛЯ ВАС ЭКСПОРТНЫЕ ДОКУМЕНТЫ В ТЕЧЕНИЕ НЕСКОЛЬКИХ ЧАСОВ

 МЫ ВСЕ ЕЩЕ ОТКРЫТЫ ДЛЯ МИРА, ГРАНИЦЫ ЧЕШСКОЙ РЕСПУБЛИКИ  ОТКРЫТЫ, МЫ ПРОДАЕМ АВТОМОБИЛИ, ВЫ НЕ ДОЛЖНЫ БОЯТЬСЯ ПРИЕХАТЬ К НАМ. НАШИ РАБОТНИКИ И НАША КОМАНДА ТЕСТИРОВАННЫ  НА COVID-19 (ВИРУС КОРОНЫ) ПРИХОДИТЕ, МЫ ЗДОРОВ

Wir sind seit 20 Jahren auf dem Markt
Wir haben 300 LKWs im Angebot
Wir werden alle Exportdokumente in die EU und außerhalb der EU bringen
Komplette Exportdokumente werden innerhalb weniger Stunden für Sie bearbeitet

WIR SIND NOCH FÜR DIE WELT OFFEN, DIE GRENZEN DER TSCHECHISCHEN REPUBLIK SIND NOCH OFFEN, WIR VERKAUFEN NOCH FAHRZEUGE. SIE MÜSSEN KEINE. ANGST HABEN, NACH UNS ZU KOMMEN. UNSERE ARBEITNEHMER UND UNSER TEAM IST AUF COVID-19 (CORONA VIRUS) GEPRÜFT. WIR SIND GESUND.
See all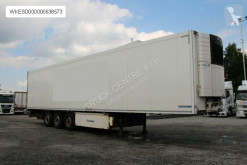 You are interested in this vehicle ?
Don't wait any longer, get in touch with the company
TRUCK

CENTRE

s.r.o.
to know more right now !