Used Mercedes Classe V MPV car 250d Aut. Extra Lang L3 (Incl. BPM, Excl.BTW) Avantgarde Kombi/Combi/8 Persoons/8 P/Leer/2xSchuifdeur/Elek.Achterklep/LED/Standk Diesel 03/31/2016 - 190 CV - Ref. 16022697-AWD

Contact seller

+31.492.72.96.90
Company VAN DEN HURK BEDRIJFSWAGENS
Kanaaldijk Zuid West 7b
5706LD
HELMOND
Noord-Brabant
-
Netherlands
Seller on Planet-Trucks.com since 3 years
Access to customer's website
Characteristics - Used Mercedes Classe V MPV car 250d Aut. Extra Lang L3 (Incl. BPM, Excl.BTW) Avantgarde Kombi/Combi/8 Persoons/8 P/Leer/2xSchuifdeur/Elek.Achterklep/LED/Standk Diesel
Van Car
Main information

Client ref. :
16022697-AWD
Website ref. :
6948749
Bodywork
Car
Under bodywork
Mpv
Make

Mercedes

Range

(make : Mercedes)

Classe V
Model

250d Aut. Extra Lang L3 (Incl. BPM, Excl.BTW) Avantgarde Kombi/Combi/8 Persoons/8 P/Leer/2xSchuifdeur/Elek.Achterklep/LED/Standk

Condition
Used
Date of first registration
03/31/2016
Country
NETHERLANDS
Manufacturer
Mercedes
Equipment Mercedes Classe V van
Power assisted steering
ESP
Gearbox controller
ABS
Anti slip
Characteristics Mercedes Classe V

Mileage
154 272 km
Engine size
2143 cc
Energy
Diesel
Power
190 HP
Cabin equipment
Central locking
GPS
Board computer
Electric rearview mirrors
Heated seat
Electric windows
Air bag
Anti-theft
Car radio
Air conditioning
Additional information Mercedes 250d Aut. Extra...

Gearbox
Automatic transmission
Expiry date of the MOT test
07/13/2022
Notes
🇬🇧 Information in English:
More options and accessories
12 volt socket
Adjustable steering wheel
Automatically dimming rear mirror
Automatic parking
Bend lighting
Bumpers in colour of body
Bumpers in colour of body
Central armrest
Door mirrors in colour of body
Driver's airbag
Driver drowsiness detection
Electrically folding door mirrors
Electrically operated front windows
Electrically operated tailgate
Electronic brakeforce distribution
Front and rear parking sensors
Front central armrest
Front head airbags
Front side airbags
Heated driver's seat
Heated seat
Heat reflecting glass
Height adjustable steering wheel
Immobiliser
Leather gearstick
Leather interior
Leather steering wheel
LED headlights
LED rear lights
Metallic paint
Outside temperature meter
Passenger airbag
Radio enabled
Rear air conditioning
Rear central armrest
Rear head airbags
Remote central locking
Sliding door
Sliding side door left
Sliding side door right
Telephone enabled with Bluetooth
Third brake light
Vehicle heater
Vehicle heater
More information
General information
Type of body: Bus
Model range: Jun 2015 - Jun 2018
Registration number: RF-319-J

Technical information
Torque: 440 Nm
Number of cylinders: 4
Max. towing weight: 2.000 kg (unbraked 750 kg)
Acceleration (0-100 kph): 9,1 s
Top speed: 206 km/h

Environment and consumption
Urban fuel consumption: 6,9 l/100km (41 MPG)
Extra urban fuel consumption: 5,5 l/100km (51 MPG)
Energy label: B

Condition
Number of keys: 2
🇩🇪 Informationen auf Deutsch:
Weitere Optionen und Zubehör
12-Volt-Steckdose
Aufmerksamkeitsassistent
Automatisch gedimmter Innenrückspiegel
Außenspiegel in Karosseriefarbe
Außenthermometer
Beifahrerairbag
Drittes Bremslicht
Elektrisch betriebene Kofferraumklappe
Elektrische Fensterheber vorn
Elektrisch einklappbare Außenspiegel
Elektronische Bremskraftverteilung
Fahrerairbag
Fernbediente Zentralverriegelung
Höhenverstellbares Lenkrad
Klimaanlage hinten
Kopfairbags hinten
Kopfairbags vorn
Kurvenlicht
LED-Rücklichter
LED-Scheinwerfer
Leder-Interieur
Lederlenkrad
Lederschaltknüppel
Metalliclack
Mittelarmlehne
Mittelarmlehne hinten
Mittelarmlehne vorn
Parkhilfe
Parksensoren vorn und hinten
Radiovorbereitung
Schiebetür
Seitenairbags vorn
Seitenschiebetür links
Seitenschiebetür rechts
Sitzheizung
Sitzheizung Fahrersitz
Standheizung
Standheizung
Startunterbrecher
Stoßstangen in Karosseriefarbe
Stoßstangen in Karosseriefarbe
Telefon mit Bluetooth
Thermoglas
Verstellbares Lenkrad
Weitere Informationen
Allgemeine Informationen
Karosserieform: Personenbus
Modellbereich: Jun 2015 - Jun 2018
Kennzeichen: RF-319-J

Technische Informationen
Drehmoment: 440 Nm
Zylinderzahl: 4
Max. Zuglast: 2.000 kg (ungebremst 750 kg)
Beschleunigung (0–100): 9,1 s
Höchstgeschwindigkeit: 206 km/h

Umwelt und Verbrauch
Kraftstoffverbrauch innerorts: 6,9 l/100km
Kraftstoffverbrauch außerorts: 5,5 l/100km
Energieausweis: B

Zustand
Anzahl der Schlüssel: 2
🇳🇱 Informatie in het Nederlands:
Aanvullende opties en accessoires
Exterieur
Buitenspiegels elektrisch inklapbaar
Buitenspiegels in carrosseriekleur
Bumpers in carrosseriekleur
Bumpers in kleur
Centrale deurvergrendeling met afstandsbediening
Elektrisch bedienbare achterklep
Elektrische schuifdeur
Elektronische remkrachtverdeling
Extra getint glas
Koplampen adaptief
LED achterlichten
LED koplampen
LED verlichting
Metaalkleur
Parkdistance controle voor en achter
Parkeer assistent
Parkeersensor voor en achter
Privacy glas
Schuifdeur 2x
Warmtewerend glas
Zijschuifdeur links
Zijschuifdeur rechts
Infotainment
Audio installatie premium
Bluetooth telefoonvoorbereiding
Boordcomputer met stuurwielbediening
Navigatie af fabriek
Navigatiesysteem full map + hard disk
Radiovoorbereiding
Rondomzicht camera
Interieur
12Volt aansluiting
Airco separaat achter
Armsteun
Armsteun achter
Armsteun voor
Bestuurdersstoel verwarmd
Binnenspiegel automatisch dimmend
Buitentemperatuurmeter
Comfort stoel 2x
Elektrische ramen voor
Lederen stuurwiel
Lederen versnellingspook
Luxe lederen interieur
Standkachel
Stuur verstelbaar
Verplaatsbare stoelen
Verstelbaar stuur
Voorstoelen verwarmd
Veiligheid
Airbag(s) hoofd achter
Airbag(s) hoofd voor
Airbag(s) side voor
Airbag bestuurder
Airbag passagier
Alarm klasse 1(startblokkering)
Derde remlicht
Vermoeidheids herkenning
Overige
Achterwielaandrijving
Standkachel
Bijzonderheden
Zeer nette en goed rijdende MB V250d L3 combi Avantgarde automaat.
Deze complete auto is onder andere voorzien van:

- Lederen bekleding
- 2 schuifdeuren
- Elektrische achterklep
- LED verlichting
- Standkachel
- Stoelverwarming
- Achteruitrijcamera
- Parkeersensoren voor en achter
- Cruise control
- Navigatie
- Bluetooth.

Voorzien van twee sleutels en een afstandsbediening voor de standkachel.

.
Meer informatie
Algemene informatie
Carrosserievorm: Personenbus
Modelreeks: jun 2015 - jun 2018
Kenteken: RF-319-J

Technische informatie
Koppel: 440 Nm
Aantal cilinders: 4
Max. trekgewicht: 2.000 kg (ongeremd 750 kg)
Acceleratie (0-100): 9,1 s
Topsnelheid: 206 km/u

Milieu en verbruik
Brandstofverbruik in de stad: 6,9 l/100km (1 op 14,5)
Brandstofverbruik op de snelweg: 5,5 l/100km (1 op 18,2)
Energielabel: B

Staat
Aantal sleutels: 2
Bedrijfsinformatie
Voor meer foto's van deze wagen en ons complete assortiment kijkt u op vdhurk.nl.
LET OP: Alle prijzen zijn exclusief BTW, tenzij anders vermeld.
Aan eventuele fouten in advertenties of prijzen kunnen geen rechten worden ontleend.
Langs komen voor bezichtiging? Bel even om zeker te weten of de wagen nog op voorraad is, onze voorraad van meer dan 400 voertuigen wisselt snel.
Van den Hurk is sinds 1965 gespecialiseerd in bedrijfswagens en ons enthousiaste team staat klaar om u volledig te ontzorgen op het gebied van aankoop advies, financial lease, accessoires, belettering, verzekering en onderhoud.
Wij verkopen gebruikte bedrijfswagens van alle merken maar ook nieuw, u kunt bij ons terecht voor echt onafhankelijk advies over de merken Mercedes, Volkswagen, Ford en Iveco.
Gebruikte wagens leveren wij tegen scherpe meeneemprijzen of naar keuze volledig klaargemaakt inclusief garantie.

Van den Hurk bedrijfswagens
Kanaaldijk Zuid West 7-B 5706 LD Helmond The Netherlands
tel: +31 492 536 652 e-mail:
PTAC : 3100kg,
Poids à vide : 2070kg,
Capacité de chargement : 1030kg,
Nombre de places assise : 8,
Année de construction : 2016,
Dimensions : 546 x 193 x 194 cm,
Référence parc : 16022697-AWD,
Dernière immatriculation : ,
PTAC : 3100kg,
Poids à vide : 2070kg,
Capacité de chargement : 1030kg,
Nombre de places assise : 8,
Cylindrée : 2143cm³,
Rejets de CO2 : 158.0g/km,
Nombre de roues motrices : 2,
Nombre d'essieux : 2,
Longueur totale : 5m,
Largeur hors-tout : 2m,
Suspension d'essieu,
Nombre de places : 8,
Capacité : 1tonnes,
Capacité maximum : 1tonnes,
Capacité du réservoir : 75litres,
Essieu : Double,
Essieu : Double,
Nombre de ranchets : 8,
Consomation au quintal : 6litres,
Longueur : 5.46m,
Largeur : 1.93m,
Hauteur : 1.94m,
Empattement : 3.43m,
Norme Euro : 6,
Essieux : 4x2,
Essieux : 4X2,
Airbag : Airbags frontaux et latéraux,
Caméra de recul,
Rétroviseurs électriques chauffants,
Avertisseur de recul,
Bluetooth,
Lecteur mp3,
Accoudoirs,
Charge utile : 1.03tonnes,
Nombre de portes : 5,
Encombrement en hauteur : 1.94m,
Type de transmission : Automaat,
Poids : 2.07kg,
Anti démarrage,
Jantes alliage,
Vitres teintées,
Vitres électriques,
Volant muli-fonctions,
Entrée USB,
Capacité de chargement : 1030kg,
Start / stop automatique,
Tempomat,
Barre de toit,
Allumage des feux automatique,
Volant ajustable,
Cruise control,
Système d'aide au parking,
Détecteur de pluie,
Anti-patinage,
Type d'intérieur : Cuir,
Type de pneus : Simples,
Couleur : Noir,
Puissance du moteur : 140kW
See all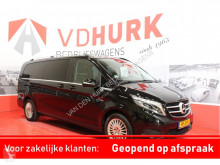 You are interested in this vehicle ?
Don't wait any longer, get in touch with the company
VAN
DEN
HURK
BEDRIJFSWAGENS
to know more right now !