Truck reviews
Volvo Trucks smart safety systems to prevent accidents
05/22/2017 02:21:40 pm
05/22/2017 02:21:40 pm
Volvo Trucks
To prevent road insecurity on roads in Europe, truck manufacturers have developped smart safety systems in order to reduce the risks of accidents. Some manufacturers, such as Volvo Trucks, are precursors of these innovative systems.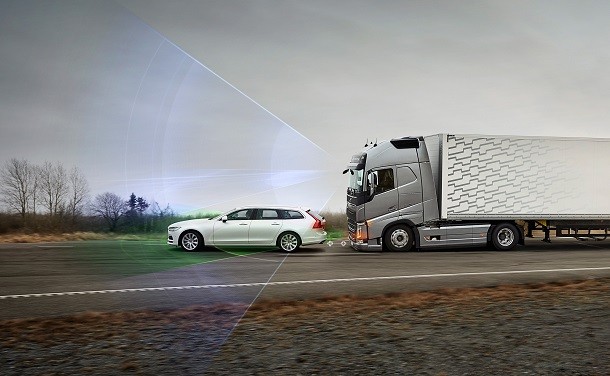 Volvo Trucks' belief : smart, responsible and safe driving
Volvo Trucks has, for several years, invested on assisted drivng and smart driving features for truck manufacturers. These safety systems rely on a growing connectivity between the truck driver and the developped technology.  The goal of the Volvo safety system is to alert the driver early on about any potential danger on the road. At Volvo, more than any other manufacturer, smart safety systems are able to take effective and drastic measures such as a full stop of the vehicle if the danger is imminent and if the driver is ineffective.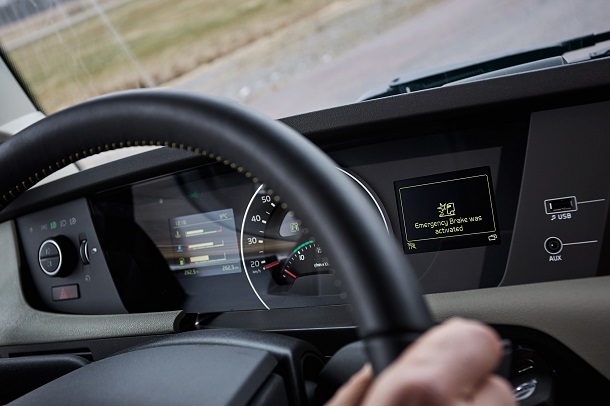 The different smart safety systems developped by Volvo Trucks
Among the Volvo safety systems, there is the driver's alert. This technology allows the truck driver to know when the system detects inattention from the driver or somnolence. There also is a speed and distance control feature. The feature helps maintain the truck at an adequate distance from the vehicle in front of it. Finally, Volvo deeply depends on the emergency braking system in order to reduce risks of accidents. This innovative technology is well in advance of European regulations regarding road sefety for trucks.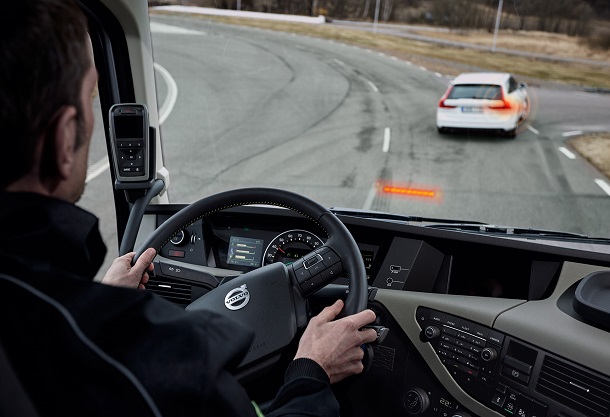 The emergency braking system by Volvo Trucks and the EU's legal framework

Volvo had anticipated the EU regulations regarding emergency braking systems on some categories of  trucks. The EU currently wants the emergency braking system, on two- or three- axle trucks, to slow the truck by 10 km/h, and by 20 km/h starting in 2018. The emergency braking system developped by Volvo in 2012 goes on step further with a audible and visual alarm in case of risk of accident.  Then, the system brakes progressively the vehicle while waiting for the driver's reaction. If the system doesn't sense a reaction, the braking is increased automatically  to 7m/s. If the driver doesn't react, the vehicle could be completely stopped with an automatic activation of the hand brake. With this technology, the vehicle can be stopped in maximum 40 metres.