Truck reviews
With Project Portal, Toyota wants to launch hydrogen trucks
05/05/2017 04:59:08 pm
05/05/2017 04:59:08 pm
Toyota just announced they want to equip their trucks with new hydrogen fuel cell system. The project, called Portal, is well underway since a life size feasibility study will take place this summer in California.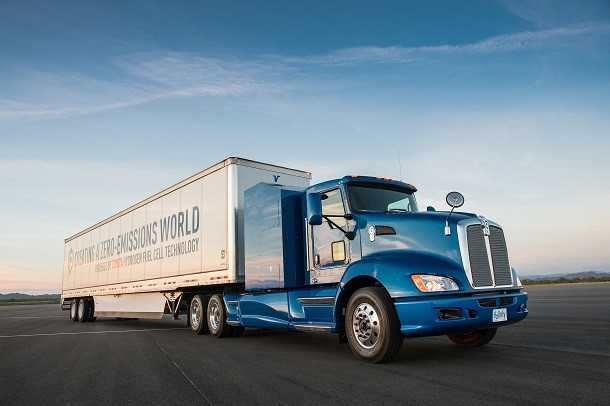 Two fuel cells for 670ch and life size test

The Portal platform is made of two fuel cells associated to a 12kWh battery. The truck generates more than 670 horsepower. A 36-tonne vehicle could drive 322km without refuel. An achievement that Toyota wants to, quickly, test on roads.
The Portal by Toyota should be installed on a Kenworth tractor unit. An American truck make will launch this Japanese fuel cell. The test will take place in California with the hepl of two local agencies : the California Air Resources Board (CARB) and the California Energy Commission (CEC).
Clean energy at the heart of the debate

This institutional support is not surprising. The manufacturer has been developping this project as part of researches about new technologies. Their competitor, Tesla, recenlty announced the launch of an electric truck. The problematic about new fuels is a real economic issue and the announcement of Portal makes it even more concrete.