Environment
MAN City-Truck : the latest electric truck by MAN Truck & Bus
04/13/2017 11:32:10 am
04/13/2017 11:32:10 am
MAN Truck & Bus
MAN Truck & Bus, took advantage of their partnership with the Austrian CNL (Austrian Council for Sustainable Logistics) on February 20th, 2017 to unveil their new concept truck completely electric : the MAN City-Truck. This vehicle is designed for urban delivery.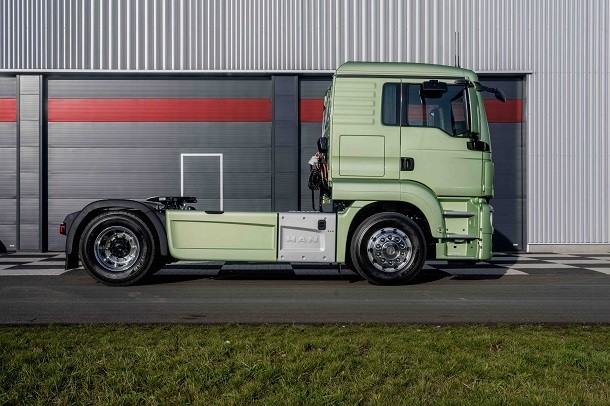 The MAN electric trucks : an adventure that started in 2012

Before this brand new truck, MAN Truck & Bus already developped different electric vehicles. For instance, the MAN Metropolis concept, unveiled in 2012, designed for waste collection is one of the first electric vehicles by the make. With a 26-tonne capacity, an autonomy of 150km/day with a range extender on the chassis, this vehicle was a delight for users with its easy use and impeccable road holding. The savings were up to 80% in comparison with the same truck with a diesel engine.

From the Metropolis unveiled in 2016 to the MAN City-Truck in 2017
The make has unveiled a new development of the Metropolis concept at the IAA in 2016 and in February 2017, it unveiled the MAN City-Truck. This new Metropolis has been designed to tow urban trailers, with one or two axles, for night urban deliveries. The vehicle is made of a TGS 4X2 BLS-TS tractor unit with a GVWR (gross vehicle weight rating) of 18 tonnes. 
The MAN City-Truck has an output of 250kW developping a 2 700 N.m torque. On the rear axle, there is device that retrieve the energy from the acceleration to charge the batteries. A smart management of the electrical needs has been developped (AC, air compressor, power-assisted steering…) : to relieve the lithium-ion Volkswagen batteries and bring the autonomy to 200 km/day in cities. The advantages of this concept is the possibility of Les avantages de ce concept sont la possibilité de "biberonnage" (recharges rapides), le discrétion, l'absence d'émissions et la charge identique aux modèles diesel équivalents.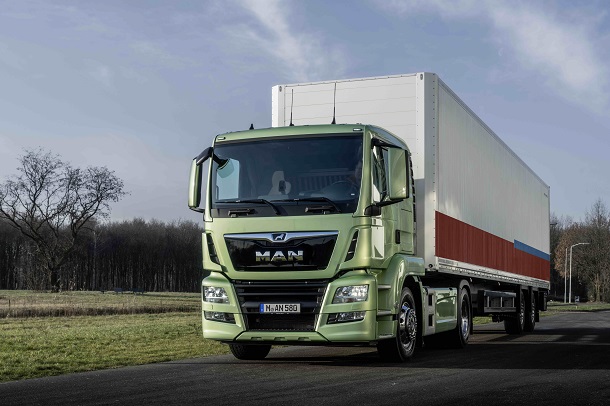 Un accord avec le CNL Autrichien pour la mise en test auprès de professionnels
Lors de l'annonce du 20 février, le plan de développement de MAN Truck & Bus a été dévoilé : à compter de fin 2017, ce sont 9 sociétés qui pourront bénéficier de la mise à disposition de véhicules MAN TGM (châssis 6 x 2), 100 % électriques et principalement dédiés au transport urbain de produits réfrigérés et de conteneurs pour boissons. Le but étant de collecter un retour d'expérience qui devrait conduire à une production de pré-série fin 2018, avant la mise en série en 2021.
MAN Truck & Bus ne néglige cependant pas les solutions de transport de personnes, avec la mise sur le marché de bus urbains (là encore 100 % électriques) prévue d'ici 2018, et une mise en production de série planifiée pour 2019.