Truck manufacturers
The Optifuel Challenge 2017 by Renault Trucks starts
04/04/2017 03:36:14 pm
04/04/2017 03:36:14 pm
Renault Trucks
The pre-selection for the Optifuel Challenge by Renault Trucks started April 1st. Approximately 2.500 international drivers will compete in their countries. The drivers will be driving a Renault Trucks T.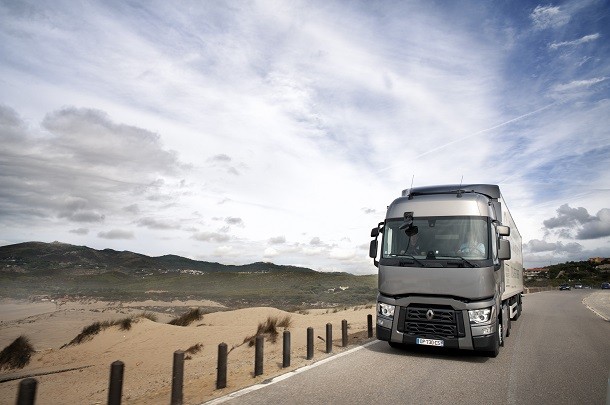 The pre-selection trials

The latest edition of this truck driver competition in 2015 saw Spanish José Ramon Jano Gago, being crowned winner.
For 10 weeks, the drivers will be on European roads in a Renault Trucks T and try to use as little fuel as possible, without sacrificing commercial speed. This performance is possible with Optifleet, the fleet management solution by Renault to optimise operating costs.
Drivers will be tested on three criteria : anticipation, proper use of the vehicle and the time spent with the engine idling. These data, saved by an algorithm created by Renault, will be transmitted at the end of every month to validate their participation in the competition.
A competition to promote the efficiency of tractor units
With Optifuel Challenge, the company Renault Trucks SAS wants to promote rational driving with innovations on trucks. Indeed, the latest models are equipped with modern engines, which efficiency is reinforced by an aerodynamic design. The Eco Cruise Control feature, which uses the kinetic energy as well as an automatic stop engine feature. The Renault Trucks trucks in the competition are also equipped with GPS, which the driver can use to have an idea of the road and adapt his driving to the state of the road.
The international finale of the Optifuel Challenge will see drivers from thirty European countries but also Israel, Algeria, Morocco and Tunisia. It will be split in two parts. In the first part, participants will answer a questionnaire about eco-driving. Then, in the second part participants will show their driving skills on an open road. Once both tests are done, the winner and his company will be awarded in October 2017.