Events and Trade Fairs
Iveco displays at SITL their new Stralis using LNG and CNG
03/23/2017 11:56:02 am
03/23/2017 11:56:02 am
Iveco
SITL (International Week of Transport and Logistics) took place from March 14th to 16th, 2017 took place in Paris. Iveco, a pioneer in terms of natural gas engines for trucks showcased their latest innovations on the 400hp Stralis Natural Power.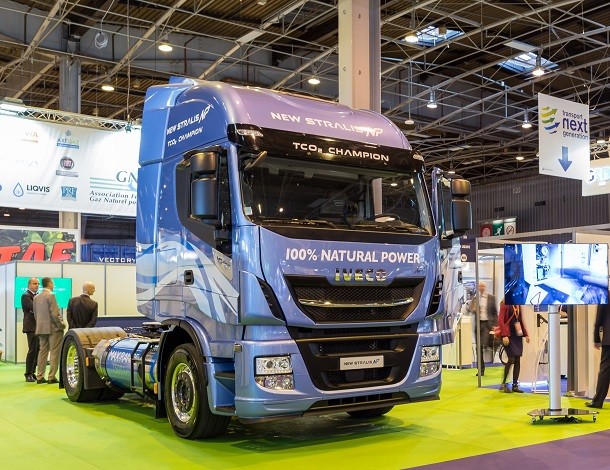 With 25 years of experience, Iveco is now the pioneer and European leader for alternative energies such as LNG (Liquified Natural Gas) and CNG (Compressed Natural Gas). The make has a large choice of  more than 33.000 engines using natural gas as well as the largest range of industrial vehicles using natural gas on the European market.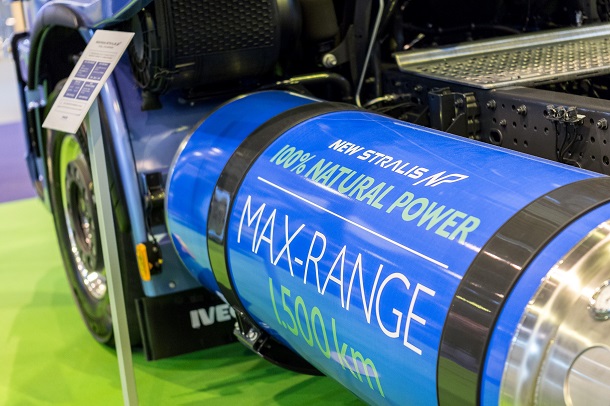 New Stralis NP AS 440S40 T/P LNG

The Italian manufacturer is trying to keep their goal of clean energies as a fuel for the future for trucks.
Stralis, with two LNG, has an autonomy of 1500 km and an output of 400hp delivered by the Cursor 9 engine, with a maximum torque of 1700 Nm. First truck to use natural gas, this model has the output, autonomy and comfort offered by a classic diesel vehicle.
According to statistics, this new version use very little fuel. With its engine and a 12-gear automated gearbox, features such as the Eco-Roll and intarder, it is possible to save 10 to 15 % in comparison to diesel engines. Reliable and profitable, this new Stralis, changes the long distance haulage industry.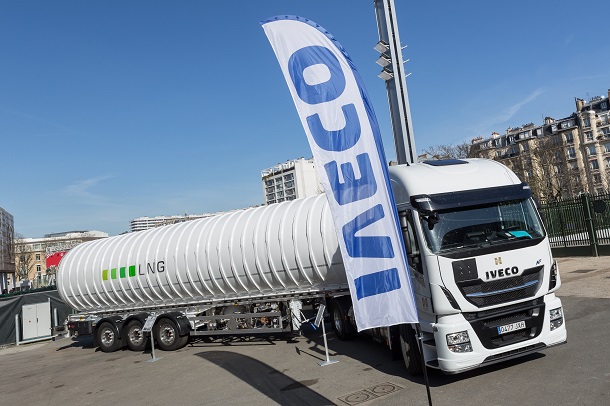 New Stralis NP AS 440S40 T/P CNG

Used by Total on outdoor tracks, the new Stralis NP AS 440S40 T/P GNC using compressed natural gas is perfect for urban and interurban use. Using less fuel than the previous models, it reduces by 3% the ownership cost and spreads it over 5 years, depending on the country.
Made without additive or particle filter, the new Stralis Natural Power is respectful of the environment, with an NOx emission level three times under the Euro 6 limit. Regarding CO2 emissions, thye are reduced by 15% or 95% when the vehicle uses biomethane.
The Stralis models displayed at SITL have the « Piek Quiet Truck-71 dB » certification. Consequently, they produce half as much noise as normal trucks and are perfect for night use in cities.