Truck reviews
The new Semperit tyres for trailers
03/14/2017 01:47:47 pm
03/14/2017 01:47:47 pm
Semperit innovates with new tyres named Runner T2 for trailers with the 445/45 R19.5 dimension, offering a maximal loading capacity. It can bear a load of 9 tonnes per axle. This new product is perfect for regional transport as well as long distance transport.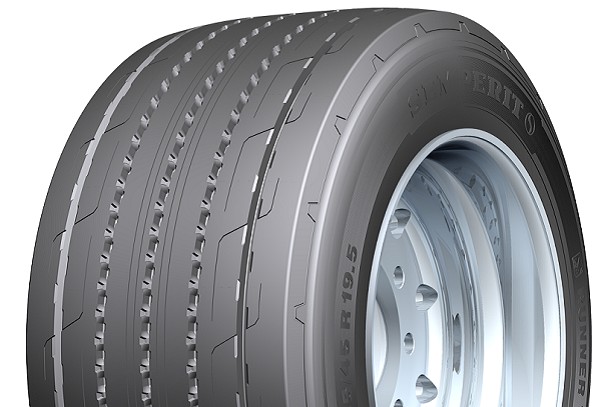 The tyre make from Continental expands its range with a new tyre : the Runner T2, a tyre specially made for trailers and semi-trailers. Transport companies generally welcomed these products, liking the best value for money principle.  
A small diameter tyre
The Runner T2 in dimension 445/45 R 19.5 has been designed for tractor-trailers (also called "mega liner") as well as trailers and semi-trailers "mega trailer".
With such vehicles, the loading volume can reach 100 m3, but the maximum height should not exceed four meters. With its small diameter, the chassis can be lowered, increasing the space for loading.
High mileage performances
The Runner T2 perfectly meets the needs where efficiency is the first priority. This tyre has a high mileage performance and an optimised rolling resistance (ranked « B » bt the EU tyre label).
This high mileage performance has been made possible by a "Void Optimised Pattern", by an innovative rolling tread and a new rubber mix.
Finally, the M+S symbol means that the Runner T2 can equip trailers and semi-trailers on any kind of road surfaces; it meets the requirements for winter use.