Environment
Man and CNL join forces to put electric trucks on the road
03/02/2017 02:54:25 pm
03/02/2017 02:54:25 pm
MAN Truck & Bus
Man Truck&Bus and CNL (Council for Sustainable Logistics) have reached agreement on the joint development and testing of fully electrically driven trucks. This agreement was signed in Steyr, Austria in the presence of Austria's Federal Chancellor, Christian Kern, and the Austrian Minister of Transport, Innovation and Technology, Jörg Leichtfried.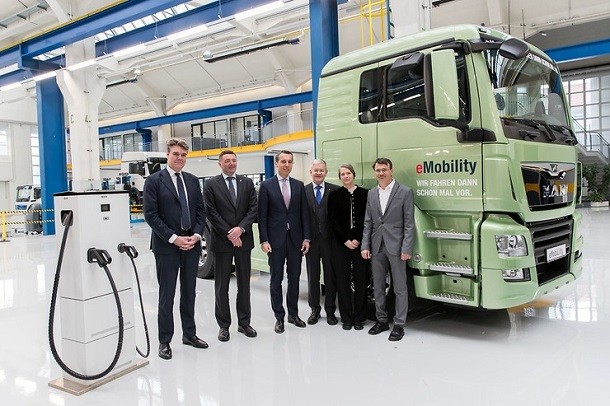 Electric trucks : the ambitious project by MAN-CNL
This agreement between Man and CNL will speed up the production project of electric trucks. Thus, by the end of 2017, nine electric trucks will be tested by foodstores : Hofer, REWE, Spar but also motor-vehicle manufacturer and logistics companies such as : Quehenberger, Gebrüder WeiB et Schachinger.Tthe Stiegl brewery completes this list.
Once this first goal reached, Man and CNL should start the production of the first eletric truck range by the end of 2108. If both companies keep to their calendar, MAN will start series production of electrically powered trucks for urban distribution by 2021.
Man already knows electric trucks 
In 2012, MAN Truck&Bus sold the "MAN Metropolis". This truck, completely electric, of 26 tonnes was used to collect waste. This truck was perfect for night urban use because it is quiet and the pollution level is low. Moreover, the MAN Metropolis had a range extender to have an autonomy of 150km per day. This successful trial helped MAN get lots of technical information about the use of all-electric vehicle.

MAN's trials didn't stop there. MAN soon offered a newer and more advanced model. It was a semi-trailer truck, using electricity, for night delivery in urban zones. Just like the Metropolis, this truck was ideal for night circulation and perfectly met the technical demands for vehicles in urban zones. Needs such as a higher loading space with a lighter empty weight, the no CO2 emissions, and a quiet use. Besides, among the technical improvments on the truck, the engine has been improved to 250KW.
All these positive experiences reinforced MAN Truck&Bus in the electric truck developement.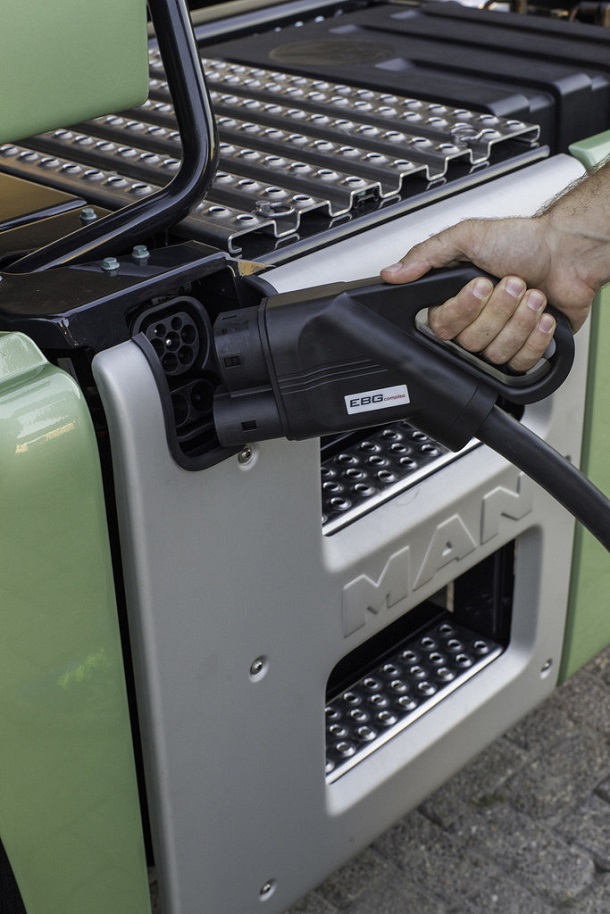 CNL and their patners

The MAN-CNL partnership seems wise because complementary. Thus, 9 companies part of the CNL network will take part of the new trials. After the trial period, the goal is to sell these trucks at a large scale. The development of electric vehicles is a strategic choice for MAN and CNL.
A first small run is scheduled to be produced at Steyr at the end of 2018, and in early 2021 MAN will start series production of electrically powered trucks for urban distribution. This is a perfectly reasonable technical challenge, based on successful tests and trials. Finally, let's not forget that MAN is a branch of the Volkswagen group, which wants to vary its fleet by adding electric vehicles since their use will expand in the near future.