Events and Trade Fairs
A new challenge for Volvo Trucks with the Iron Knight
01/05/2017 03:59:09 pm
01/05/2017 03:59:09 pm
Volvo Trucks
In December, Volvo Trucks published a new spectacular video. In August 2016, the Swedish manufacturer already showcased the speed of the Iron Knight by becoming the fastest truck. This time, it showcases the vehicle in a race with a Volvo S60 WTCC car.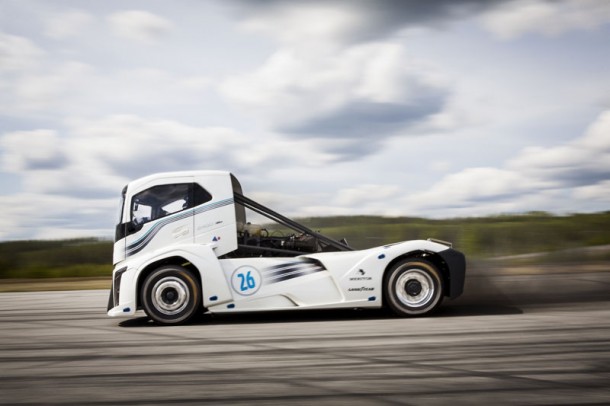 The challenge took place in Sweden on the Mantorp Park race track between Stockholm and Gothenburg. It's on a 400 metre race track that the truck and the car challenged each other.
A truck against a race car
This video was made to prove the speed capacities of this vehicle and the Volvo performances. This time, the truck named "the fastest truck in the world" by the make challenged the Volvo S60 Polestar TC1 race car.
The Swedish pilot Thed Björk accepted to drive the race car. He is known for winning the opening race of the WTCC in China in 2016.
From a technical point, the Volvo S60 Polestar TC1 has a 4-cylinder engine with a 400 hp output.  The Iron Knight is equipped with a 6-cylinder 13-liter engine. The truck has an unbelievable output of 2400 hp.
The Iron Knight by Volvo Trucks
Last August, this truck, completely changed by the make, broke speed records for 500 metres and 1000 metres. During this event, the Boije Overbrink reached 1000 metres in 21,29 seconds from a standstill going at 169 km/h. On 500 metres, the 5-tonne truck reached 131,29 km/h.