Motorsport
The Dakar truck will start January 2nd 2017 in South America
12/19/2016 02:22:15 pm
12/19/2016 02:22:15 pm
Iveco
MAN Truck & Bus
This year, the 38th edition of the Dakar rally will start January 2nd in South America from Asunciòn, Paraguay. It will end in Buenos Aires on January 14th. For two weeks, competitors will go through three different countries (Paraguay, Bolivia and Argentina). For several years, the Russian Kamaz team won the title. Indeed, 12 out of the 16 titles given since 2000 went to the Kamaz pilots. Yet, in 2016, the Dutch Gerard de Rooy won the title in his Iveco truck.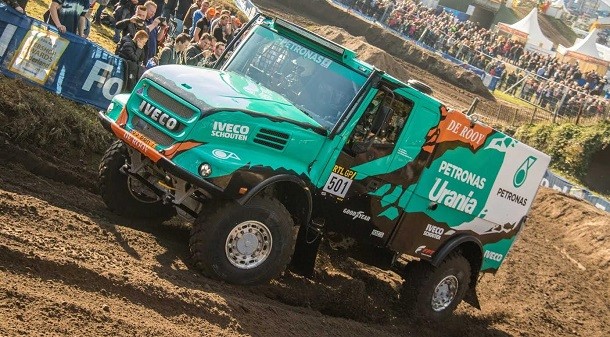 Back on the win of Gerard de Rooy in 2016
Against all expectations, the Iveco Petronas team from Rooy won the Dakar 2016 in front of Airat Mardeev from Kamaz. With an hour, ten minutes and 27 seconds that the Dutch pilot won the rally.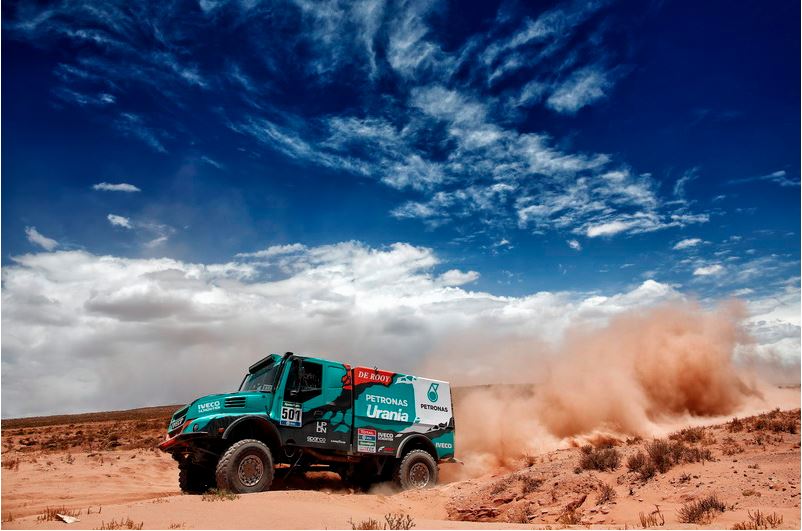 Gerard de Rooy has been taking part of the race for the last 14 years and won for the last time in 2012. In 2014, he finished second and ninth in 2015. The Dutch pilot won the 2016 edition after winning 3 key stages. From inside his race truck, a 900 horsepower Iveco Powerstar, the competitor was able to beat his opponents. Iveco is the favorite for this edition, but the other pilots are ready for a fight in South America.
An impressive race in perspective
This year, 50 trucks will be on the starting line of the 2017 Dakar. Among them, 4 Iveco trucks from the De Rooy team, 4 Kamaz, Ales Loprais with his Tatra truck and Veka-Man driven by Hans Stacey and Pieter Versluis.
Nothing is done yet for De Rooy, who will have to go head to head with a Russian team frustrated by their rank in 2016. However, the race should not only be about Iveco and Kamaz. Indeed, several competitors are likely to shine such as the Veka-Man team, which finished 4th in 2016.
Recap of the 2017 edition stages

Marc Coma, director of the 2017 Dakar, talks about this race as a physical challenge. Six days of race will be at more than 3000 metres high. This edition is set to be spectacular.
| | | |
| --- | --- | --- |
| Stage 1 | Monday 2 January | Asunción > Resistencia |
| Stage 2 | Tuesday 3 January | Resistencia > San Miguel de Tucumán |
| Stage 3 | Wednesday 4 January | San Miguel de Tucumán > San Salvador de Jujuy |
| Stage 4 | Thursday 5 January | San Salvador de Jujuy > Tupiza |
| Stage 5 | Friday 6 January | Tupiza > Oruro |
| Stage 6 | Saturday 7 January | Oruro > La Paz |
| Day off | Sunday 8 January |   |
| Stage 7 | Monday 9 January | La Paz > Uyuni |
| Stage 8 | Tuesday 10 January | Uyuni > Salta |
| Stage 9 | Wednesday 11 January | Salta > Chilecito |
| Stage10 | Thursday 12 January | Chilecito > San Juan |
| Stage11 | Friday 13 January | San Juan > Rio Cuarto |
| Stage 12 | Saturday 14 January | Rio Cuarto > Buenos Aires |