Miscellaneous Transport
A truck that transports your data : the new project by Amazon
12/12/2016 02:04:34 pm
12/12/2016 02:04:34 pm
At the beginning of December, Amazon offers a new service for companies: the Snowmobile. This 14-metre long truck has been specially designed for companies that need to stock heavy piles of data.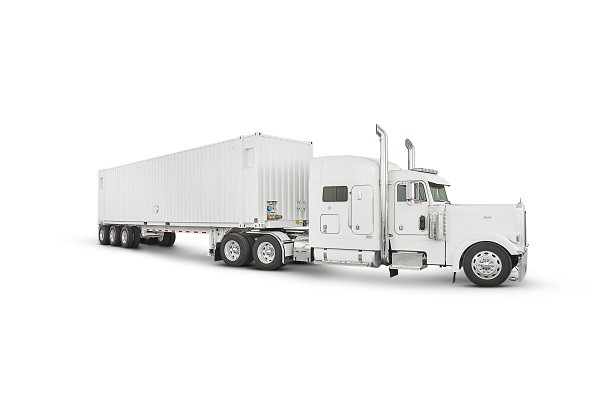 The Amazon Web Services project
Amazon Web Services (AWS) has invested in 15 trucks to stock then deliver piles of data. The company is currenlty signing contracts with different companies to manage their data.
A truck that can stock 100 petabytes of data

This incredible truck is in fact a hard disk that brings your data on the Amazon cloud. The vehicle retrieves your data at your home. Once there, the truck gets the information with several fast connections and sends them to the Amazon cloud. This type of transfer is done faster physically than virtually even with the best internet connection. Indeed, Amazon explains that it would take almost 20 years with a 1Gb/s connection to virtually transfer 100 petabytes of data.
The Amazon truck only needs 10 days to transfer 100 000 tetrabytes. The travel time needs to be added up as well as the transfer time to put it on the Amazon cloud.
The use of this truck will cost 250.000 dollars per month for a company that would need Amazon services.
In practice, the vehicle can stock 100 petabytes, which represents 100.000 tetrabytes which equals 100 million gigabytes.
A secured process adapted to professionals
Before being saved in the truck, the company's information are coded with AWS Key Management Service (KMS). Besides, trailers are also equipped with a GPS as well as a direct connection to Amazon Web Services. Cette connexion permet de suivre le véhicule à la trace. When needed, Amazon will use a security team on the data transfer site if the client wants it.