Truck manufacturers
Focus on the Renault Trucks T High Edition
10/24/2016 02:55:17 pm
10/24/2016 02:55:17 pm
Renault Trucks
Already available in the Netherlands for several months, the Renault Trucks T High Edition has been showcased in Agadir, Morocco on October 19th. In September 2016, Renault Trucks has officially launched this special edition in Europe during the Hannover IAA. Zoom on a truck that is practical and aesthetically pleasing.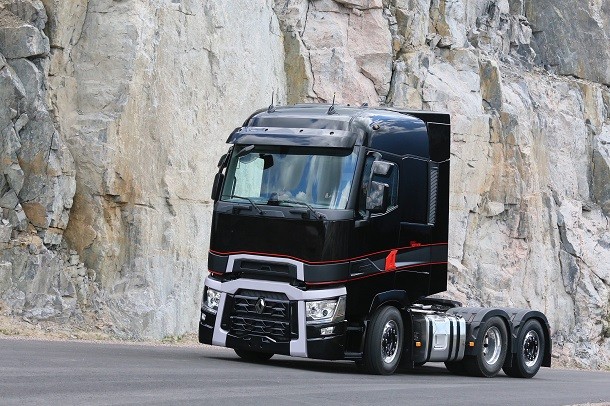 An ideal tractor trailer for long distances
Equipped with a flat floor, the Renault Trucks T High Edition is very spacious. Heir to the Renault Magnum, the T High is specially made for long distance haulages. The make's engineers have worked hard on the driver's comfort. Indeed, the two driver's armrests are made of leather as well as the steering wheel. Moreover, a dim light has been created with spotlights in the cab in order to optimise the driver's resting time. For night drives, the tractor unit is equipped with red lights for a more comfortable drive.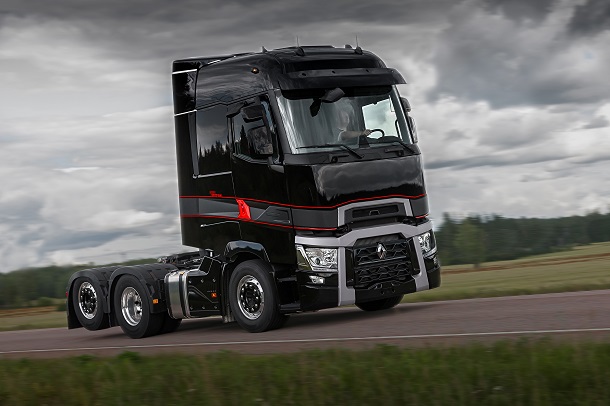 News in terms of aesthetics
The aesthetics of the Renault Trucks High Edition has been carefully thought. A black paint gives elegance to the truck. It also has steel rims. Small red lines underlines the cab and echoes the handles that are also red.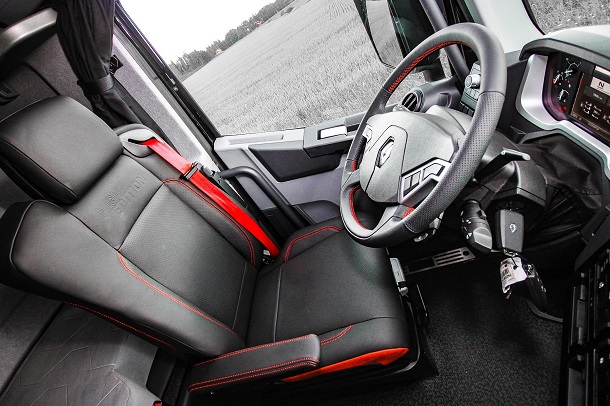 The Renault Trucks T High : between efficiency and performance
This edition is equipped with a 13-liter, 520hp engine coupled with a Commonrail injection. The French manufacturer has equipped the vehicle with the Eco + Pack (including Optivision, which guarantees the driver's safety). The truck also includes a predictive adaptive cruise control with GPS that helps with eco driving. Finally, the aerodynamic has been improved which helps save fuel.