Truck reviews
An electric bus with a 560 km autonomy
10/18/2016 02:47:43 pm
10/18/2016 02:47:43 pm
In September 2016, an American start-up called Proterra announced its project to have an electric bus drives a day without recharging it. The first vehicle of this type is called Catalyst E2 and should be in the streets of Los Angeles in 2017.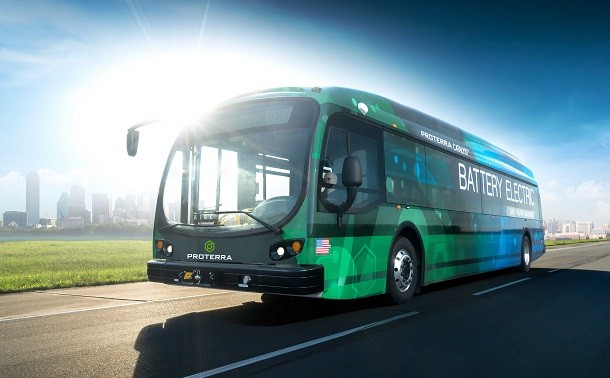 At the moment, electric car and hybrid buses are more and more present. However, certain key points need to be improved such as the autonomy.
Few details about the Catalyst E2 
Electric buses are already driving around cities in Europe. However, these buses are often using electric cables contrary to the Catalyst E2 that only uses its energy. Measuring 13 metres, the Catalyst E2 electric bus can carry up to 40 passengers. The vehicle's bodywork is made of plastic with carbon-fiber reinforcement, which reduces the weight to 18 tonnes. 
An electric bus with a record autonomy

The company's idea is to have the first electric bus with the same autonomy as a thermal bus. That's the case with the Catalyst E2 that works with two batteries with storage capacities of 660 kWh for an autonomy of 560 km. Todya, most electric buses have an autonomy of only 180 to 250 km. 
From a technical point of view, the braking system of the electric bus can convert the kinetic energy into electric eneryg. Indeed, such as hybrids, the Catalyst E2 braking system is equipped with a recovery module that recharges the batteries.
The price is still relatively high, around 700 000 euros, twice as much as a bus using diesel. However, the ownership cost of such a vehicle could be less important in the long run especially regarding maintenance and fuel.