Truck manufacturers
The Scania S series awarded the "international truck of the year 2017"
10/04/2016 02:36:12 pm
10/04/2016 02:36:12 pm
Scania
Last year the Iveco Eurocargo won the title, this year the "International Truck of the Year 2017" has been awarded to the last generation of long distance trucks by Scania. Comfortable, innovative and safe at the same time, the S series by Scania seduced the 25 journalists that were part of the jury.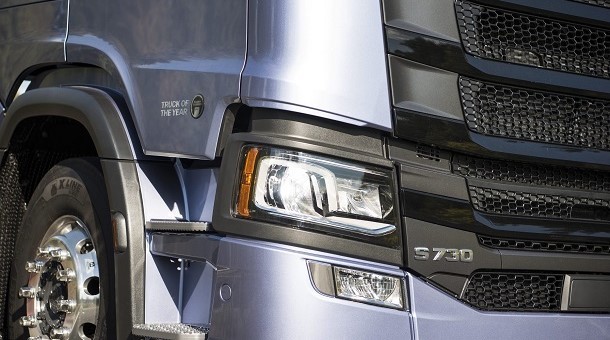 The S series by Scania awarded for its comfort and safety
The award has been given to the Scania S series for its comfort and safety. The jury, chaired by the Italian automotive journalist Gianenrico Griffini, has also rewarded this truck range for its modernity.
Besides, the jury highlighted the new sleeper cab with a flat floor. The president affirm that this floor offers a similar driving than in a car. Moreover, in terms of safety, Scania is the first truck manufacturer to offer cab with dual side curtain airbags.
An important investment by Scania
In order to see this project come to life, Scania has invested 2 million euros in developping new products and services as well as adapting production tools. In 125 years of experience for the company, this investment is the most important.  Moreover, 3,500 engineers worked on this project.
An original marketing strategy

Following the announcement of the new truck range, Scania has released a video showcasing it. The truck manufacturer has created a clock made of 14 trucks of 35 tonnes. The video has been shot on a 7 hectare Spanish aerodrome. Each of these trucks have a specific role : 5 for the second hand of the clock, 5 for minutes and 4 for the hours. The trucks have been driven by 90 drivers during 24 hours. The trucks representing the seconds were going at 13 km/h inside and 53 km/h outside.
Through this markeiting strategy, the make wanted to showcase the precision and synchronisation of the S series.