BUY :
Used trucks : truck, tractor unit, semi, trailers, coaches, truck parts, vans
40 602

ads

of used trucks
Planet-trucks.com, the specialized portal dedicated for you to buy and sell used trucks. Quickly find a second hand truck : tractor unit, semi-trailer, semi-trailer truck, van, coach, truck spare parts.
Planet-trucks.com, the leading portal
for the sale of used trucks.
Error
Please enter a valid email address.
Truck and haulage news :
Vehicles release, truck manufacturers, regulation, motorsports, exhibits, environment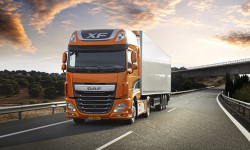 Driverless trucks tested in the Netherlands
On January 23rd, 2015, the Dutch government has allowed tests with driver-less trucks and cars on Dutch roads. This summer, TNO (Holland research inst[...]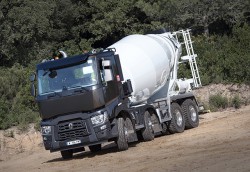 Renault Trucks will be exhibiting their latest construction trucks at the Intermat Trade Show
The French truck manufacturer will introduce their new construction ranges at the Intermat Trade Show in Paris from 20 to 25 April 2015.[...]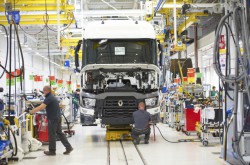 New industrial vehicle registrations in the EU in 2014
The ACEA (European Automobile Manufacturers' Association) just published the numbers of new industrial vehicle registrations in the European Union. In[...]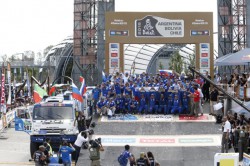 Dakar truck 2015 : Russians on the podium !
The last day of the famous Dakar race took place in Baradero,Argentina. This year, again, a Russian won after Andrey Karginov last year. Let's take a [...]
PLANET TRUCKS is a classified website of used, new or damaged trucks
It allows buyers and sellers from the truck and haulage business to connect (purchase / sale / leasing).
Look up and post used trucks ads according to the make, range, model, bodywork, price.
Sale of used trucks from the spare part to the semi-trailer truck :
truck | tractor unit | semi-trailer truck | tractor trailer | semi-trailer | trailer | coach | bus | truck spare parts
Other Websites of the Group: