BUY :
Used trucks : truck, tractor unit, semi, trailers, coaches, truck parts, vans
44 646

ads

of used trucks
Planet-Trucks.com, the specialized portal dedicated for you to buy and sell used trucks. Quickly find a second hand truck : tractor unit, semi-trailer, semi-trailer truck, van, coach, truck spare parts.
Planet-Trucks.com, the leading portal
for the sale of used trucks.
Planet-Trucks.com Newsletter
Error
Please enter a valid email address.
Looking for an industrial equipment ? Take a look at our other specialised classified websites


31 000 ads of construction equipments
Excavator
Construction equipment part
Loader
Crane
Bulldozer
Construction
See construction equipments


4 500 ads of handling equipments
Forklift
Aerial platform
Telescopic handler
Stacker
Pallet truck
Reach truck
See handling equipments
Truck and haulage news :
Vehicles release, truck manufacturers, regulation, motorsports, exhibits, environment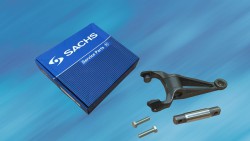 A new Sachs clutch fork kit for ZF AS-Tronic gearboxes
ZF Services offers a new Sachs clutck fork kit with a unique reference, following an important demand on the truck and bus spare parts market.[...]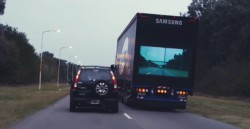 Samsung « Safety Truck » system to avoid accidents
In Argentina, Samsung tries out a new system, which sees like a truck driver, with screens behind the truck. This ought to limit accidents when passin[...]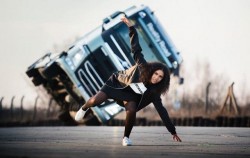 Volvo Trucks joins a singer on her road trip through Europe
The Swedish truck manufacturer launches a new promo campaign by giving a Volvo FH for the reality series « Reality Road », which follows singer Mapei [...]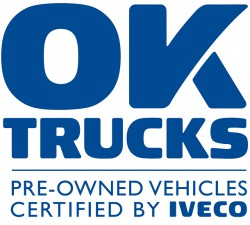 Iveco Used becomes OK Trucks
The Italian manufacturer decided to change the name if their European centres and website dedicated to used vehicles : Iveco Used is now OK Trucks.[...]
Planet-Trucks.com is a classified website of used, new or damaged trucks
It allows buyers and sellers from the truck and haulage business to connect (purchase / sale / leasing).
Look up and post used trucks ads according to the make, range, model, bodywork, price.
Sale of used trucks from the spare part to the semi-trailer truck :
truck | tractor unit | semi-trailer truck | tractor trailer | semi-trailer | trailer | coach | bus | truck spare parts
Other Websites of the Group: