BUY :
Used trucks : truck, tractor unit, semi, trailers, coaches, truck parts
31 676

ads

of used trucks
Planet-trucks.com, the specialized portal dedicated for you to buy and sell used trucks. Quickly find a second hand truck : tractor unit, semi-trailer, semi-trailer truck, coach, truck spare parts.
Truck and haulage news :
Vehicles release, truck manufacturers, regulation, motorsports, exhibits, environment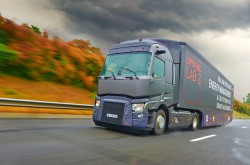 Optifuel Lab 2, the energy laboratory from Renault Trucks
After the Mercedes self-driving truck, let's take a look at another tuck from the future, that produces its own electric energy. The Optifuel Lab 2 is[...]
Truck reviews
By Sonia NAGEL - ECI - 09/18/2014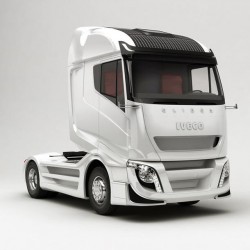 Trucks from the future : zoom on what's to come
European trucks should have a completely new design by 2018. The manufacturer's researches and innovations mainly focus on fuel consumption reduction[...]
Truck reviews
By Margot MOTTARD - ECI - 09/15/2014
Planet-trucks.com, the leading portal
for the sale of used trucks.
Look at the wanted trucks
Error
Please enter a valid email address.
PLANET TRUCKS is a classified website of used, new or damaged trucks
It allows buyers and sellers from the truck and haulage business to connect (purchase / sale / leasing).
Look up and post used trucks ads according to the make, range, model, bodywork, price.
Sale of used trucks from the spare part to the semi-trailer truck :
truck | tractor unit | semi-trailer truck | tractor trailer | semi-trailer | trailer | coach | bus | truck spare parts
Other Websites of the Group: