BUY :
Used trucks : truck, tractor unit, semi, trailers, coaches, truck parts, vans
44 781

ads

of used trucks
Planet-trucks.com, the specialized portal dedicated for you to buy and sell used trucks. Quickly find a second hand truck : tractor unit, semi-trailer, semi-trailer truck, van, coach, truck spare parts.
Truck and haulage news :
Vehicles release, truck manufacturers, regulation, motorsports, exhibits, environment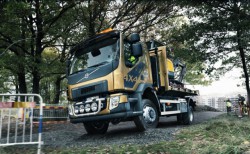 New Volvo FL with integral transmission : an all-terrain efficiency
Volvo introduces the new 4x4 version from the FL range, as reliable in urban environment as on construction sites. Meeting the Euro 6 norm requirement[...]
Truck reviews
By Margot MOTTARD - ECI - 12/11/2014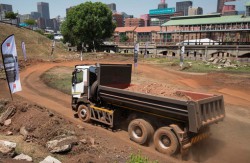 Africa : new eldorado for truck export ?
Since 2012, we notice that Africa is more and more popular for the export and sale of trucks.[...]
Truck market
By Margot MOTTARD - ECI - 12/04/2014
Planet-trucks.com, the leading portal
for the sale of used trucks.
Look at the wanted trucks
Error
Please enter a valid email address.
PLANET TRUCKS is a classified website of used, new or damaged trucks
It allows buyers and sellers from the truck and haulage business to connect (purchase / sale / leasing).
Look up and post used trucks ads according to the make, range, model, bodywork, price.
Sale of used trucks from the spare part to the semi-trailer truck :
truck | tractor unit | semi-trailer truck | tractor trailer | semi-trailer | trailer | coach | bus | truck spare parts
Other Websites of the Group: