BUY :
Used trucks : truck, tractor unit, semi, trailers, coaches, truck parts, vans
45 770

ads

of used trucks
Planet-Trucks.com, the specialized portal dedicated for you to buy and sell used trucks. Quickly find a second hand truck : tractor unit, semi-trailer, semi-trailer truck, van, coach, truck spare parts.
Planet-Trucks.com, the leading portal
for the sale of used trucks.
Planet-Trucks.com Newsletter
Error
Please enter a valid email address.
Looking for an industrial equipment ? Take a look at our other specialised classified websites


30 000 ads of construction equipments
Excavator
Construction equipment part
Loader
Crane
Bulldozer
Construction
See construction equipments


4 500 ads of handling equipments
Forklift
Aerial platform
Telescopic handler
Stacker
Pallet truck
Reach truck
See handling equipments
Truck and haulage news :
Vehicles release, truck manufacturers, regulation, motorsports, exhibits, environment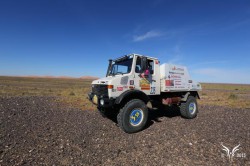 Rallye Aïcha des Gazelles : an unforgettable experience for the truck team
On April 4th, ended the 25th edition of the Rallye Aïcha des Gazelles. Let's take a look at truck's team race, with Sandra Rivière, the Mercedes UNIMO[...]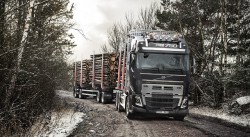 Volvo Trucks adds ultra-resistant bumpers on the Volvo FH
Equipped with a new ultra-resistant bumper, the Volvo FH becomes the ideal truck for construction sites and timber transport.[...]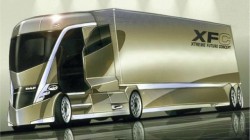 The European Parliament wants safer and cleaner trucks
The MEPs have adopted a measure to allow truck manufacturers to use new conception plans that exceeds the actual weight and length limits.[...]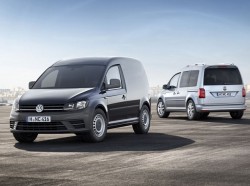 The new and upgraded Volkswagen Caddy 4
Displayed this year in Geneva, the new Caddy 4 from Volkswagen offers new state-of-the-art engine and technologies, even though the silhouette hasn't [...]
Planet-Trucks.com is a classified website of used, new or damaged trucks
It allows buyers and sellers from the truck and haulage business to connect (purchase / sale / leasing).
Look up and post used trucks ads according to the make, range, model, bodywork, price.
Sale of used trucks from the spare part to the semi-trailer truck :
truck | tractor unit | semi-trailer truck | tractor trailer | semi-trailer | trailer | coach | bus | truck spare parts
Other Websites of the Group: