BUY :
Used trucks : truck, tractor unit, semi, trailers, coaches, truck parts, vans
36 888

ads

of used trucks
Planet-Trucks.com, the specialized portal dedicated for you to buy and sell used trucks. Quickly find a second hand truck : tractor unit, semi-trailer, semi-trailer truck, van, coach, truck spare parts.
Planet-Trucks.com, the leading portal
for the sale of used trucks.
Planet-Trucks.com Newsletter
Error
Please enter a valid email address.
Looking for an industrial equipment ? Take a look at our other specialised classified websites


26 000 ads of construction equipments
Excavator
Construction equipment part
Loader
Bulldozer
Construction
Crane
See construction equipments


3 900 ads of handling equipments
Forklift
Aerial platform
Telescopic handler
Stacker
Pallet truck
Order picker
See handling equipments
Truck and haulage news :
Vehicles release, truck manufacturers, regulation, motorsports, exhibits, environment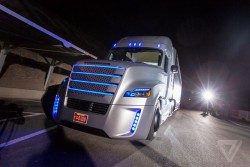 Daimler wants to test their autonomous trucks in Germany
After the US, Daimler wants to test their semi-autonomous trucks in Germany in the coming weeks, once they are cleared by authorities. [...]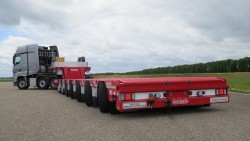 Manoovr, the new Nooteboom lowered semi-trailer
The Dutch semi-trailer manufacturer is about to launch a new range of lowerred semi-trailers for exceptional haulage, allowing 12 t of load per axle.[...]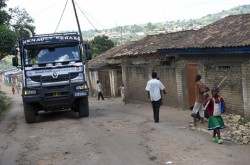 Renault Trucks continues its partnership with the World Food Programme
Since 2012, the French truck manufacturer partners up with the WFP in order to send food to in several Central and West Africa countries.[...]

New Volvo Trucks France competition : a guitar to win!
For their new prize competition, the Swedish manufacturer specially designed a guitar at the effigy of the make.[...]
Planet-Trucks.com is a classified website of used, new or damaged trucks
It allows buyers and sellers from the truck and haulage business to connect (purchase / sale / leasing).
Look up and post used trucks ads according to the make, range, model, bodywork, price.
Sale of used trucks from the spare part to the semi-trailer truck :
truck | tractor unit | semi-trailer truck | tractor trailer | semi-trailer | trailer | coach | bus | truck spare parts
Other Websites of the Group: