BUY :
Used trucks : truck, tractor unit, semi, trailers, coaches, truck parts, vans
43 146

ads

of used trucks
Planet-Trucks.com, the specialized portal dedicated for you to buy and sell used trucks. Quickly find a second hand truck : tractor unit, semi-trailer, semi-trailer truck, van, coach, truck spare parts.
Planet-Trucks.com, the leading portal
for the sale of used trucks.
Planet-Trucks.com Newsletter
Error
Please enter a valid email address.
Looking for an industrial equipment ? Take a look at our other specialised classified websites


26 000 ads of construction equipments
Excavator
Loader
Bulldozer
Construction equipment part
Crane
Machinery equipments
See construction equipments


4 200 ads of handling equipments
Forklift
Aerial platform
Telescopic handler
Stacker
Reach truck
Pallet truck
See handling equipments
Truck and haulage news :
Vehicles release, truck manufacturers, regulation, motorsports, exhibits, environment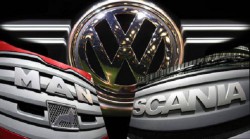 Volkswagen regroups MAN and Scania in a new holding
The German group just announced the creation of a new holding with MAN, Scania and Volkswagen AG, they will, however, keep their independence. The goa[...]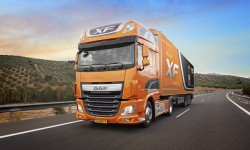 Euro 5 and Euro 6 truck comparison
Since the launch of the Euro 6 norm since January 2014, more and more of these vehicles are now entering the used market. Is it time to buy? Let's tak[...]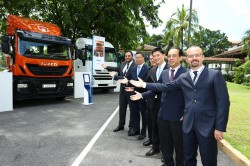 Iveco in Malaysia
The Italian manufacturer of industrial vehicles confirmed its worldwode position by working in Malaysia, a thriving marketplace.[...]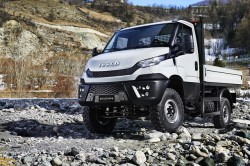 Iveco launches the 4x4 version of the new Daily
Awarded the « Van of the year 2015 », the new Daily from Iveco is now available in 4x4 version, for an all-terrain use.[...]
Planet-Trucks.com is a classified website of used, new or damaged trucks
It allows buyers and sellers from the truck and haulage business to connect (purchase / sale / leasing).
Look up and post used trucks ads according to the make, range, model, bodywork, price.
Sale of used trucks from the spare part to the semi-trailer truck :
truck | tractor unit | semi-trailer truck | tractor trailer | semi-trailer | trailer | coach | bus | truck spare parts
Other Websites of the Group: